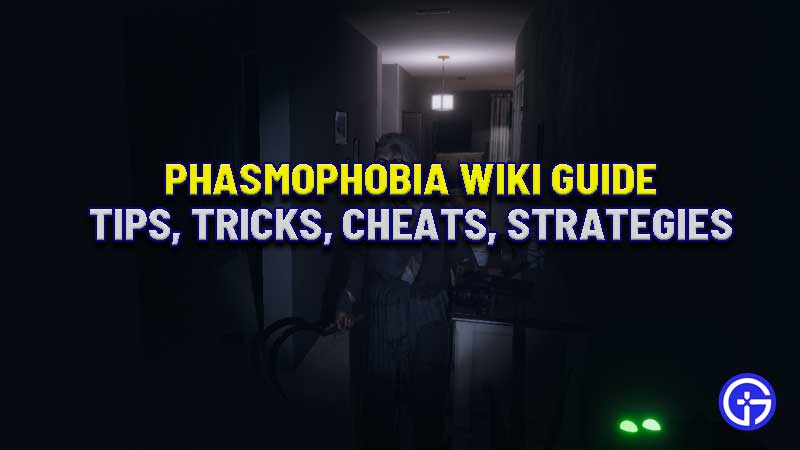 In this Phasmophobia wiki guide, you will see lots of tips, cheats and strategies to find evidence and discover the ghost type haunting the location. You need to know about various items, equipment, how they work and how to use them to your advantage. If you don't use the correct strategies, the ghost will attack you and even kill you. Yes, there are consequences of entering the area of paranormal entities. For all the best tips for beginners and advanced players, check out this Phasmophobia Wiki Guide.
Phasmophobia Wiki
Learn how to use items correctly, how to gather evidence and everything related to surviving your ghost hunting missions.
Beginners Guide – How To's
Your Questions Answered
Phasmophobia Wiki Item Guide: How to Use Equipment
Error Fixes & Troubleshooting Guides
Fix Loading Screen Stuck At 90 Percent: Find out how to fix this annoying error.
Fix Voice Chats And Microphone Issues

: Get the solutions for these issues.

How To Fix Game Does Not Exist Or Server Version Mismatch Error

: If you are getting this error, then this solution guide is for you.
This was our Phasmophobia wiki guide featuring tips, tricks, cheats, beginners guides and more. As we add more topics, we will surely update this article. Make sure to bookmark it so that you can come back here and search for the content you are looking for.