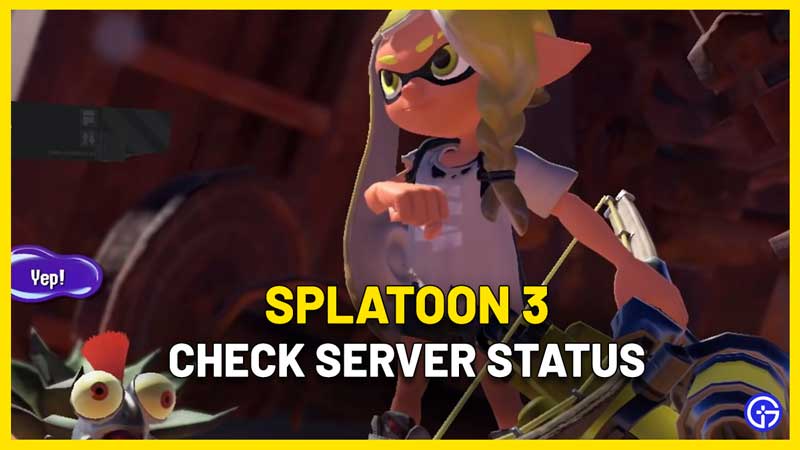 Splatoon 3 has finally been released on Nintendo Switch and it has a competitive online multiplayer mode (PvP and PvE) but if the servers are down, it can put a damper on your plans. Don't worry, here's how to check the current Splatoon 3 server status via Nintendo's official network data.
Are Splatoon 3 Servers Down? Check Nintendo Server Status
Players who start to face lag, connectivity problems, and other disruptions during online multiplayer gaming sessions can check the current Splatoon 3 server status from the Nintendo Network status page. Also known as Operational Status, players can check information related to maintenance and future maintenance schedules as well.
If there's a network outage, you will see Splatoon 3 mentioned on this page, but if not, you will see the message "All Servers are operating normally."
Another way to know if there are server problems with a game is to head over to their official Twitter account. Check out @SplatoonNA which is the official verified account, or head over the latest tweets for the hashtag to know if other players are also facing similar issues.
If you feel like it's your internet connection, reset your Wifi router and try again.
How long will servers be down?
It depends – if it's an unexpected outage, there may be no fixed time for the servers to be back up. But if it's a planned downtime based on the maintenance schedule, it can be anything from 30 minutes to 1.5 hours or more. Do note that a maintenance period doesn't mean a new content update is coming – it could be a bug fix as well.
That's all about Splatoon 3 server status and how to check if servers are down. Don't forget to also read our guides on character customization, earning Clout, best weapons for PvP, and how to change your nickname in Splatoon 3.