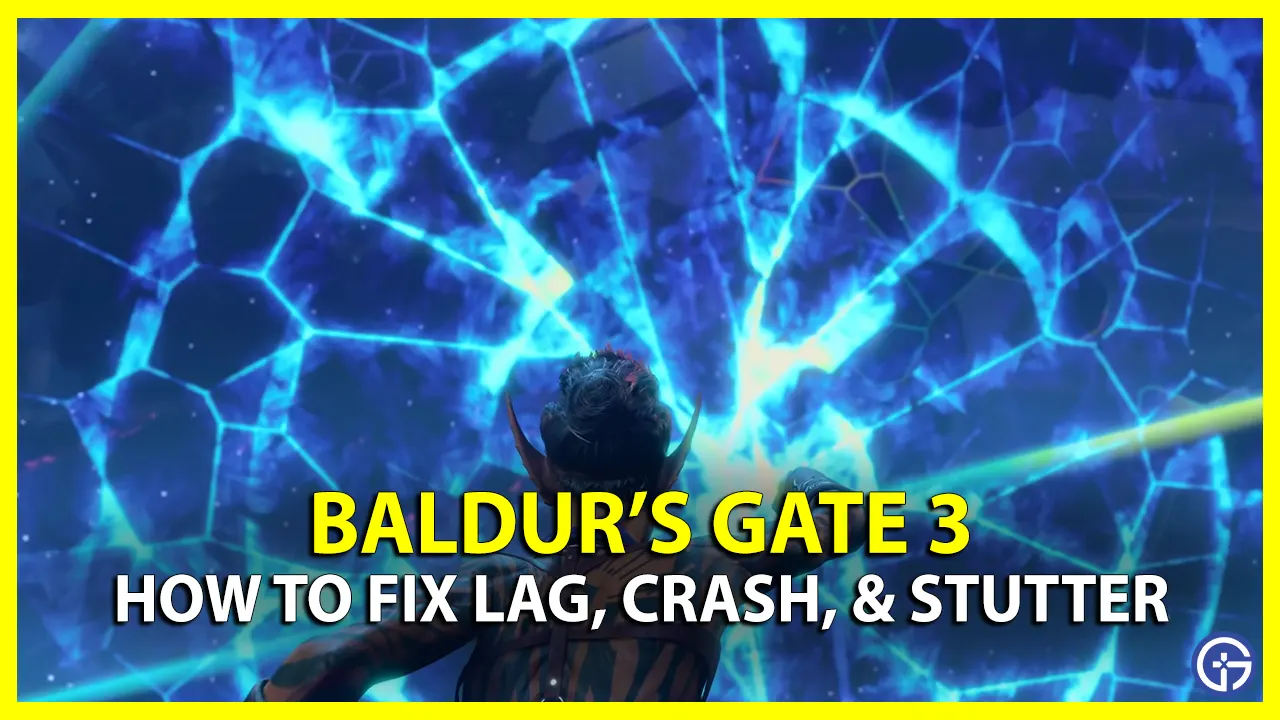 Baldur's Gate 3 has had a successful launch but many players are looking for fixes related to the game lagging, freezing, stuttering, or even crashing. This isn't the case for everyone though. Many players happen to run the game buttery smooth. So it is only a matter of time until it gets optimized well enough for everyone. In fact, you can even play it on a Steam Deck by changing some settings. But while we wait for the developers to release updates and hotfixes regarding performance issues. Here are some things you should do when you face FPS drops, lags, or stutters in BG3.
How to Fix Baldur's Gate 3 Constantly Crashing, Lagging & Stuttering
There is no single way to permanently fix the game's FPS drop or lagging issues. But these workarounds should help you get better performance and FPS.
Things to Do Before Starting BG3
Update Graphics Drivers: Having your Graphics Drivers updated to their latest version is a good practice for gaming. Since BG3 was released recently, there is a chance a driver update might help improve the game's performance. You can directly update your drivers by searching for them online. Or you can also use Nvidia Geforce Experience or AMD Radeon software to look if any updates are available.
Change Task Manager Priority: The game can at times be laggy because your system isn't allocating it enough resources.

Open Task Manager and go to Details.
Here, right-click on Baldur's Gate 3 and hover on Set Priority.
Set it as high.
Now, restart the game and check if you still face any lag or freeze issues with it.

Verify File Integrity: A faulty update can sometimes cause such issues as well.

Open Steam and go to your Library.
Right-click on Baldur's Gate 3 and click on Properties.
Now, go to Installed Files and click on Verify Integrity of Files.
Steam will replace any corrupted files and BG3 should work properly when you play next.

Run BG3 as Admin: From Steam go to the Local files of Baldur's Gate 3. Now right-click on its executable and choose Run as admin. Check if the game works any better. If it does then you can right-click on it and choose Properties. Then under the Compatibility tab set it to Run as Admin so that you don't have to do it every time.
In-game Fixes to Improve Baldur's Gate 3 Performance
Switch between Vulkan & DX11: Vulkan offers better performance but is a bit unstable. So depending on which API you are currently using, switching between the two should help you pick which works better. I suggest you check out our Vulkan Vs DX11 guide for more details on it.
Lower Video Settings: Reducing Baldur's Gate 3's visual quality can ease some load on your GPU and CPU. Lower your Video and Lighting settings and see if it helps to make it work any better. If it does then you should probably play the game on lower settings for best FPS and performance.
Using the above fixes, Baldur's Gate 3 should give you fewer instances of lags & crashes and more FPS. I suggest you also check out our BG3 section. Here you can get help on several topics like how to sheath weapons, find Halsin, the best party combination, and more.