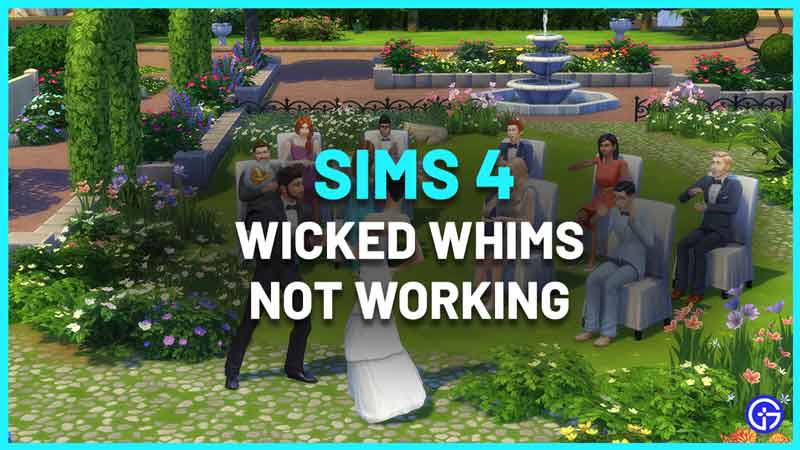 If the Wicked Whims mod is not working in Sims 4, after the update, you are not alone. After the latest update, many mods are not working/broken and players are getting the Script Call Failed error which is putting the roadblock in your game's progress. You won't be able to place furniture like beds and especially doors due to this bug. Here's what you need to do when you get this issue.
Wicked Whims Not Working After Update in Sims 4
Whenever there's a new Sims 4 patch, there are significant changes and additions in the game. Due to the infant update and the Growing Together patch, multiple mods are broken. Due to this, many bugs appeared where characters got stuck, traits didn't work correctly etc. We've linked a guide with a list of mods that are affected and what you need to do if your mods or cc are broken.
Thankfully, users of WickedWhims will be happy to know that the mod will receive a new update that makes it compatible with the new game patch. You can find more details on the twitter account of the creator of the Wicked Whims mod.
For any other mods, make sure you update them if updates are available. Now, if the Wicked Whims mod still does not work for you after it gets its update, you can uninstall the mod or you can also delete the GameVersion.txt file from your Sims 4 documents to see if works for you.
Note that if you haven't updated the game and don't want to, you can disable automatic game updates via Settings and click on the Go Offline button either on Steam or Origin.
For the latest updates and info, follow the creator of Wicked Whims on Twitter. For everything else, check out our Sims 4 Guides including the Cottage Living update. Find out how to get groceries, how to clean chicken coop, creature keeper location and all about Cottage Living cheats.