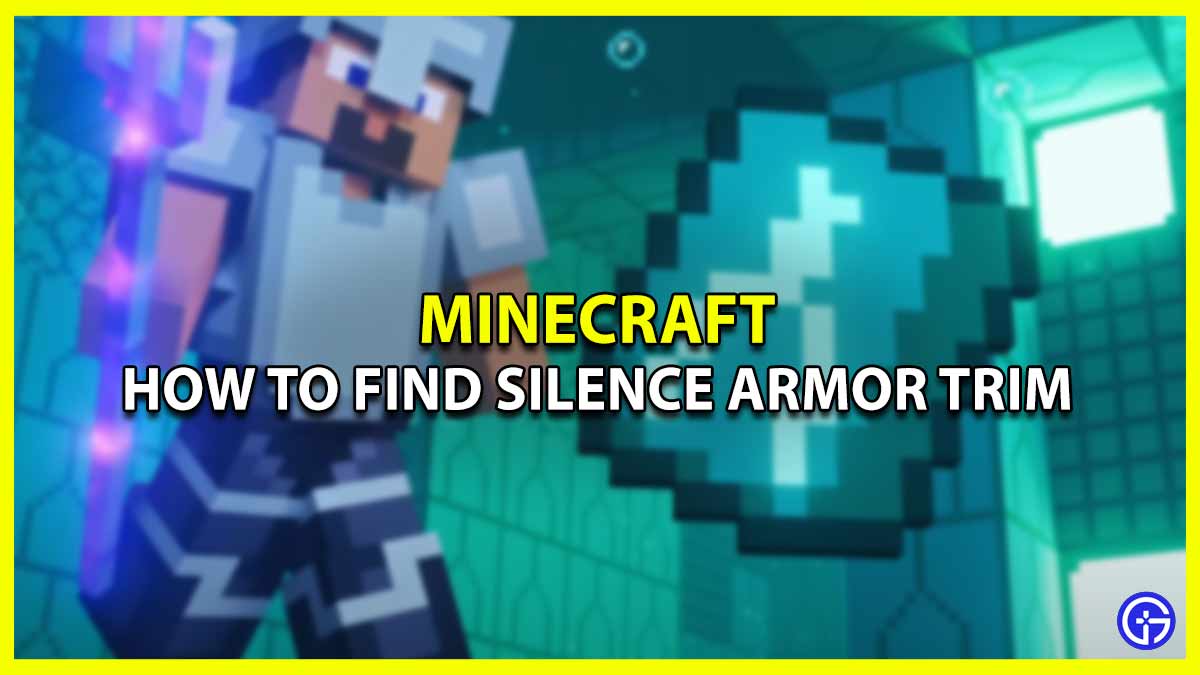 In Minecraft 1.20, farming the Silence Armor Trim is not going to be that easy. That's because this variant is rarest among all trims and has a ridiculously low chance to obtain. Which might hurt, if you're not a fan of farming items. However, if you manage to get your hands on it, then you'll surely stand out among your friends. Silence amor trim is especially known for its ability to trim the size of your armor. So if you're planning to make your armor slim, then let's see where you can find the Silence Armor Trim in Minecraft 1.20.
Where to Find Silence Armor Trim in Minecraft 1.20 (Location)
In Minecraft, you can find the Silence Armor only in the Ancient City treasure chests. And the chance to find it in the chest is 1%, which is very low. So it seems you'll have to find dozens of chests in order to get a piece of this material. For those who are new, the Ancient Cities are located in the Deep Dark biome. And let us tell you, finding one is also not an easy task. But don't worry, here's a guide on how to find Ancient Cities easily, that'll surely help you out.
Moreover, just like Silence Armor Trim, the Ward Armor Trim is the second-rarest material in the game. It also has a low drop rate, 5%, and can only be found in the treasure chest of Ancient Cities. So there's a chance that you might run into one of these two trims while farming. If you've luckily got your hands on the Silence Armor trim in Minecraft 1.20, then you'll be surprised to know that you can duplicate it.
How to Duplicate Silence Armor Trim in Trails & Tales Update
According to the Finaq YouTube channel, players can duplicate the Silence Armor trim pretty easily. To do that, all you need is 7x Diamonds, 1x Cobbled Deepslate, & 1x Silence Armor Trim. If you want to give it a try, then scroll down for steps.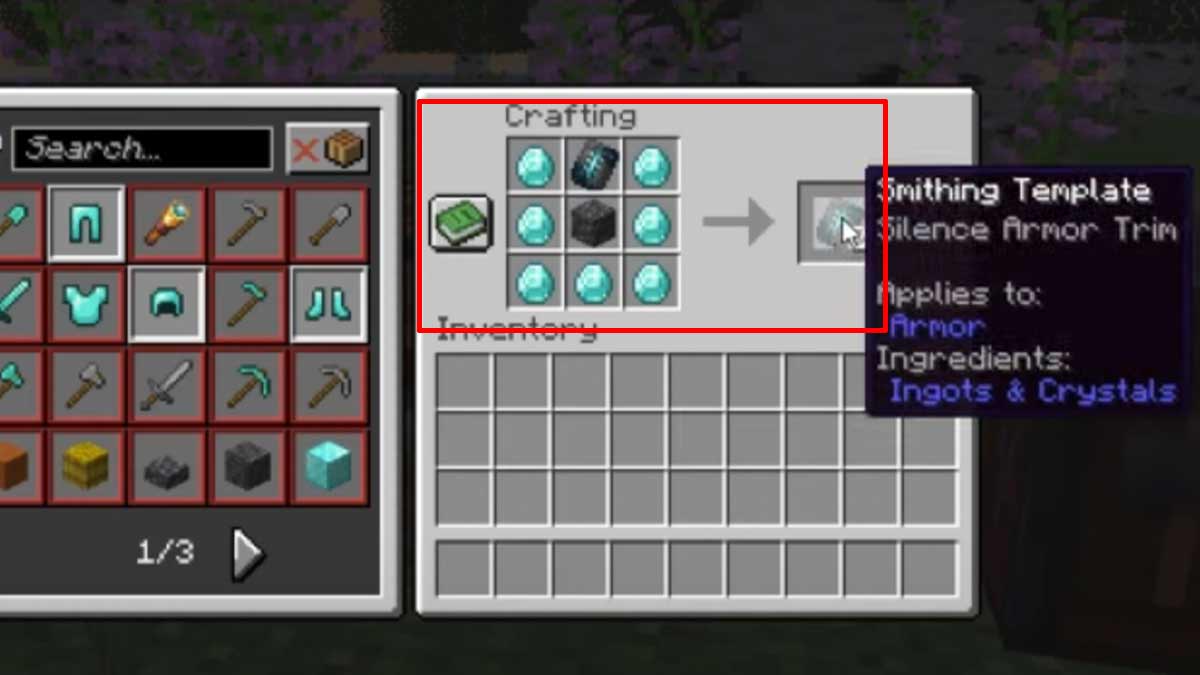 First, take the 7 Diamonds and place them in a U shape in the 3×3 grid.
Next, place the Silence Armor Trim in the middle of two diamonds in the top row.
After that, grab the Cobbled Deepslate in the middle of the grid.
And voila, you'll have an extra Silence Armor Trim just like that.
This is all you need to know about how you can find & get Silence Armor Trim in Minecraft 1.20 Trails & Tales update. If you are looking for other Armor Trims, then check out our Smithing Templates guide. Also, take a look at the mods compatible with the 1.20 update.