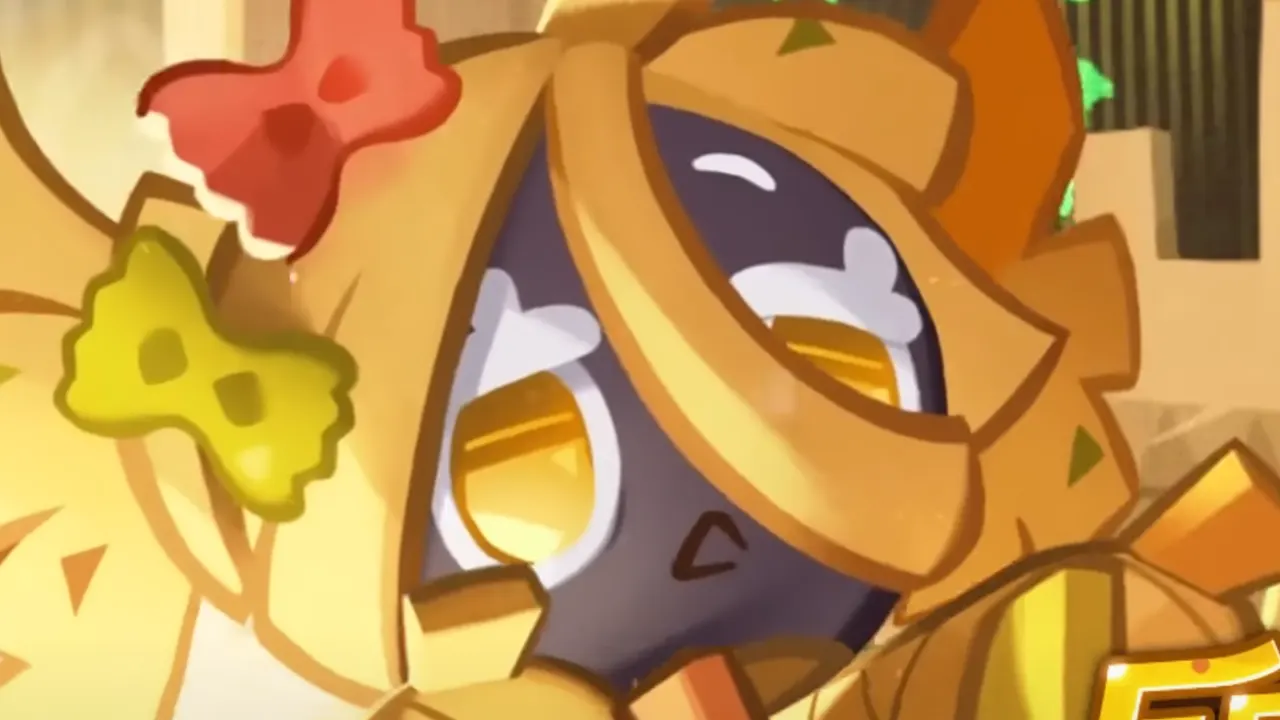 Even after being part of the vibrant domain Golden Cheese Kingdom, Fettuccine Cookie stands out adoring the stale pasta noodles wrapped around her rather than the sparkling gold and jewels. Standing in the front of the team, she defends and shows demise to her enemies with her unstable skill and restoration. There are many combinations one can use to enhance her powers, but what could be the best Toppings for her? If this question has crossed your mind and you are looking for the answers, check out this guide on the best Fettuccine Cookie Toppings in Cookie Run Kingdom.
What Toppings Are Best for Fettuccine Cookie in CRK?
5x Solid Almond and 5x Swift Chocolate are the best Toppings for Fettuccine Cookie in CRK. As Fettuccine is in the frontline, damage resistance is needed for her. And since its passive skill already gives her decent damage resistance, enhancing it further is always a good choice. Which is exactly what Solid Almond Toppings do for her. Now, talking about the second Toppings recommendation, Swift Chocolate. They are used to decrease the cooldown period of skill, so by equipping it, you'll be able to use Unstable Fettuccine faster.
If these Toppings weren't the buffs you were looking for, you can combine and use other Toppings to increase attack, defense, HP, and CRIT resistance.
Bouncy Caramel: Use this to increase ATK SPD
Fresh Kiwi: Will give you Debuff Resist
Hard Walnut: Increases the DEF
Healthy Peanut: Can increase HP
Hearty Hazelnut: Increase CRIT Resist
Juicy Apple Jelly: Increase CRIT%
Searing Raspberry: Increase ATK
Sweet Candy: Amplifies Buff
You can combine two to three different Toppings to experiment and create a Topping arrangement that suits your playstyle.
That's everything covered about the best Fettuccine Cookie Toppings in Cookie Run Kingdom. We have provided combinations for plenty of other CRK Cookies, so if you are curious about them, you should skim through our CRK guides. Start by learning about the best Toppings for Stardust & Wildberry, and then read about the Cotton Cookie.