Since its launch, Rockstar has added a whole arsenal of weapons in GTA 5 and GTA Online but are you wondering how to get ammo for it? With so many new weapons in every single category, you can imagine, it's apparent that you would need certain types of ammo for it. Each class of weapon takes a different type of ammo. Let's take a look at the ways you can acquire ammo for your weapons.
How to get Ammo for Weapons in GTA 5 And GTA Online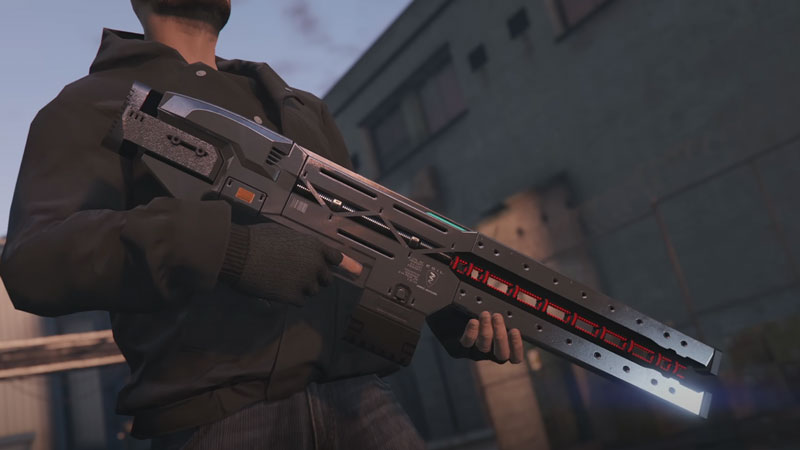 Ammo can be acquired in multiple different ways in GTA 5 and GTA Online. You can even find it as loot on the ground in many places. However, there are 2 main ways to get ammo for your weapons:
Buying Ammo from Ammu-Nation
Buying Ammo from the Interaction Menu
Buying Ammo From Ammu-Nation
While there is an easier way to get ammo, this method just feels more realistic and immersive. If you are the kind of player that cares about that, then this method is for you. Say hello to Ammu-Nation, the most popular weapons and ammo store in GTA 5 and GTA Online.
All you need to do is just walk into one of the many stores scattered across Los Santos. The store is indicated with a Gun icon on the mini-map. You will be presented with all the weapons you can imagine right there on its walls.
So, To buy the ammo of the desired gun just select the gun after interacting with the shopkeeper and you should be able to buy ammo from its menu. This is the most basic and straightforward way to get ammo in GTA 5 and GTA Online.
Buying Ammo from the Interaction Menu
This method is the easiest and fastest method to get ammo. Not only that but it doesn't require you to even move from your current location.
Access the Interaction Menu by long pressing back/select/touchpad if you are playing on a console or 'M' if you are on a PC. Now just go to your inventory and you should see an option to buy ammo.
That is all you need to know on how to buy Ammo in GTA 5 and GTA Online. For more guides like this, check out our other articles like all Cell Phone cheat codes and how to get out of first-person mode in GTA 5 and GTA Online.