There's much more to do in this game other than following the main storyline. One can complete Favor quests and explore the environment to get their hands on some useful resources. Beware of the enemies you will come across throughout your journey across the Realms. There are several side bosses in this game that gets you rewards and loots upon defeating them. Trolls are one such side bosses in God of War Ragnarok that will get you a secret SteinBjorn Armor set upon defeating them all. There are a total of 4 Trolls in this game found which can be via exploration. However, to make it easier for you, here's a guide that features the location of all Trolls in GoW Ragnarok.
All Troll Locations in God of War Ragnarok
Trolls are statues of monsters that can be awakened by using the Mystical Heirloom. Make sure you have Mystical Heirloom before venturing out to find these creatures in this game. Although, here are the locations on which you can find Trolls in GoW Ragnarok:
First Troll Location in GoW Ragnarok (Blodugr Steinn)
Found near the southwestern part of the Lake of Nine in Midgard. To be more specific, you may find this Troll in the Derelict Outpost.
Second & Third Troll Location (Golrab of the Ashes & Golrab of the Frost)
Both of these Trolls in GoW Ragnarok are found in the same location. Head over to the eastern side of River Delta in the Noatun's Garden in Vanaheim. Both of these Stone Trolls are situated on the corners of a gate in this area.
Fourth Troll Location (Bjarg Stormr)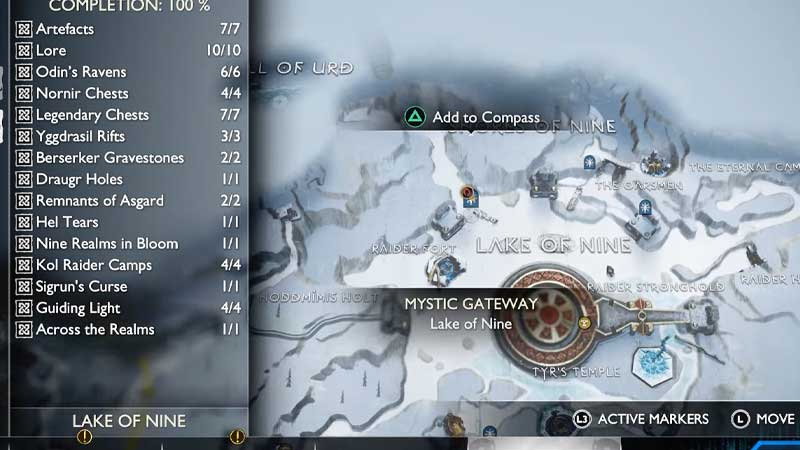 This Stone Troll can be found in the southwestern part of the Forgotten Sands in Alfheim. Make sure to check all the ledges around the Burrows as it is found on one of them.
That's all covered for the location of the Trolls in God of War Ragnarok. Meanwhile, you are here, make sure to check out our GoW Ragnarok Wiki to get more information related to this game.