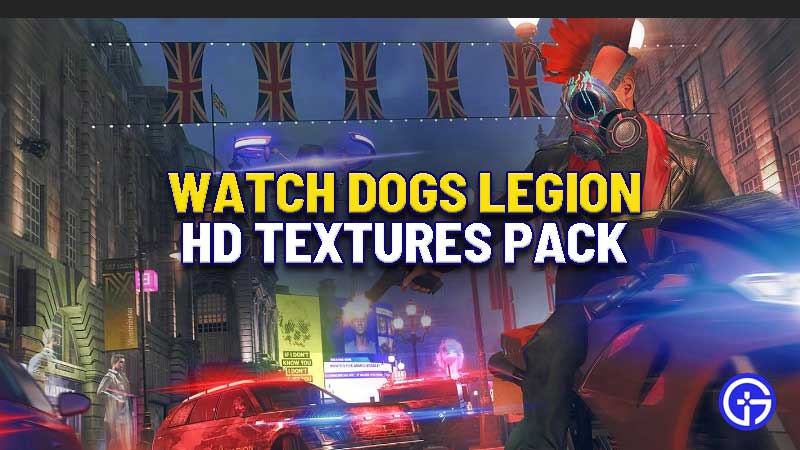 Once you purchase the game, you also get access to Watch Dogs Legion HD Texture Pack which will take things to the next level. Watch Dogs: Legion is a visually stunning game and if you want to experience it in its full glory, this is definitely something you can consider. Depending on where you get the game from, the process to find the HD texture pack differs, but we will explain all about it in this guide.
How To Install HD Textures Pack in Watch Dogs: Legion
It is a 20GB file HD Textures Pack in Watch Dogs: Legion that is shown as a DLC. If you get the game from Ubisoft Connect (Uplay) then the process is super simple. While installing the game, you will be prompted about this pack and you can choose to download it right there. If you don't want it at that time but you will get it later, then you can find it under Owned DLC. Also check 'Get more DLC' at the game's page if you don't see it under Owned DLC. From your library, you can click on the game name to head to its page easily. To activate the textures, choose Ultra in the Texture details settings.
For those who buy the game from Epic Games Store, you have to manually search for the Watch Dogs Legion HD Texture Pack. Ubisoft will also add it to the store page so if it's not there at this point, just wait until it is available. It will most likely be present as soon as the game is out. While you are at the Epic Games Store page, you will see the standard, gold and ultimate editions. Each of these offers something additional like the season pass, extra missions, iconic heroes and VIP status.
How to Uninstall Textures
If you want to uninstall the textures in case you don't have enough space, just head to the DLC tab and click on Uninstall. Before doing this, make sure the game is closed.
That's how to use the HD textures pack to show off the full 4K quality of the game. Should you install this pack? Well, if you are looking for the ultimate graphical experience in 4K with max settings, then the answer is yes! But if you don't have the hardware for it or don't want to use up the 20GB storage space, you can stay away from it. The HD pack is totally optional and you don't have to get it if you don't want to. The game is still stunning without it – these textures just enhance it.
In case you get stuck while playing and completing various missions, don't miss our Watch Dogs Legion Wiki guide on Gamer Tweak.