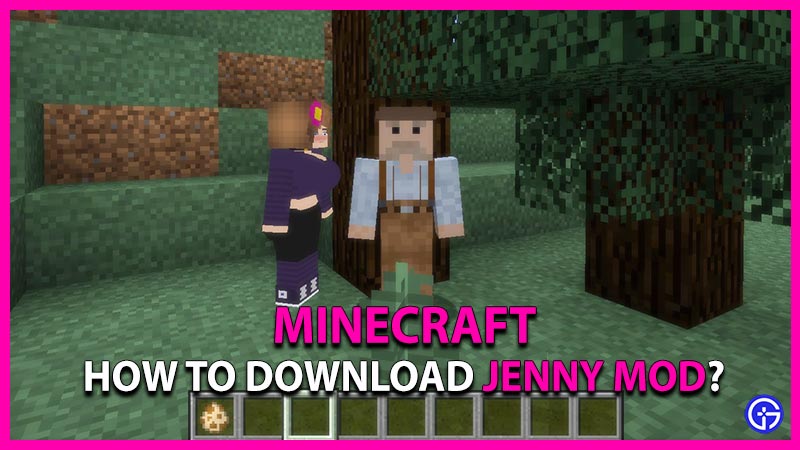 Minecraft Jenny mod is something that is being searched online because it will give you a "girlfriend" in Minecraft. If you are trying to understand how this mod works and how to install it, read on to know more.
What is Minecraft Jenny Mod? (Not Safe For Work Download)
Jenny will be added as your virtual girlfriend in your Minecraft and you can give her gifts, hang out with her and even become besties with her. Once you download the mod, set your world as "creative" and then find her house with a pointy roof in the biome you spawn in. This is where you will find Jenny in Minecraft.
How to Download Jenny Mod in Minecraft (2023)
First, download the New CurseForge app for either Windows or macOS.
This will allow you to download different addons and mods, and easily manage them from one place.
Download the Minecraft Jenny mod jar files from Schnurri_tv (dev's Twitter).
How to Install the Jenny Mod?
Open the CurseForge app.
Click on Minecraft on the dashboard.
Load the Jenny mod files here.
Navigate to "My Modpacks" in the Minecraft dropdown menu and click to load it.
Now select "Create Custom Profile" to make a new profile.
This can be found on the top right-hand side of the menu.
Rename this new Profile as per your wish.
Choose both the Minecraft version & the Forge version as "1.12.2" now.
Click on "Create" and then right-click on the newly created profile.
Choose "Open Folder", then open the mods folder here.
Take both Jenny mod files and drag them here.
Now go back to the CurseForge dashboard to see Jenny mod below "Installed Mods."
To load up Minecraft, click on the "Play" button.
Make sure to select your new profile.
Also, make sure Forge-14 is also loaded up.
Now press the "Play" button again to load the game with Jenny mod.
Keep in mind that you need to start in the creative world to interact with Jenny.
Find Jenny in her house, and enjoy the new mod.
The Jenny Mod will unlock various features that are curated for 18+ or 21+ old gamers as per each state's regulations only.  That's everything you need to know about how to download Minecraft Jenny Mod. While you are here, make sure to check out our Minecraft Guides for more tips & tricks like Top Minecraft 1.17 Texture Packs, Best Minecraft 1.17 Mods & how to download them.