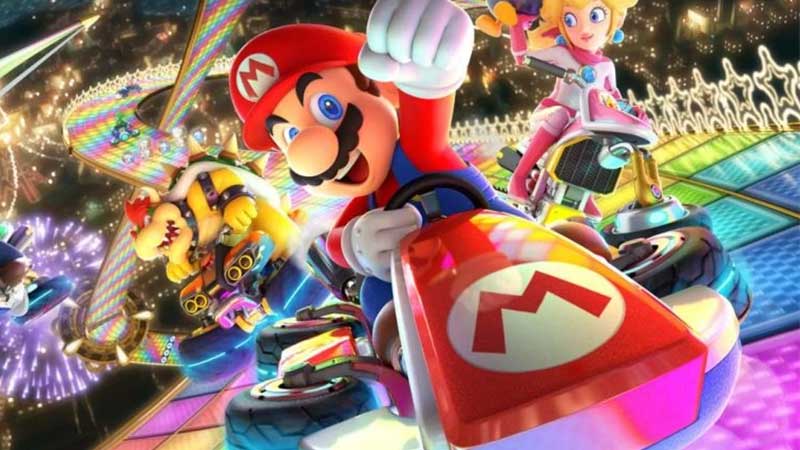 Mario Kart Tour recently got the 2.1.0 update which brings in two new multiplayer modes – Team Races and Room Codes. This update might be a small one, but it redefines the aura of multiplayer Nintendo games. This update also re-organizes the interface of the game making it easier to understand the multiplayer modes. This way you can focus on the races and let the Nintendo servers handle the intricacies of online gaming.
Mario Kart tour introduced multiplayer mode earlier in March this year and since then it has suffered many glitches and garnered thousands of dissatisfied gamers. With the 2.1.0 update, Nintendo has done away with them by introducing the two new easy-to-understand multiplayer modes – Team Races and Room Codes
How to get the Team races and Room Codes for Mario Kart Tour?
If you already have the game –
Go to the Android Play Store if you have the game on your android device.
Got to the Apple App Store if you have the game on your iOS devices.
Visit the Mario Kart Tour game page.
You will see an update button.
Click on the update option and you will have the 2.1.0 update patched to your phone without any problem.
Now when you will play the game, you will see the 2 new modes in the multiplayer option races section.
If you do not have the game and are starting fresh –
Install the game from the Android Play Store or the iOS App Store, depending on what device you use.
As you start the game, you will be required to make a Nintendo account.
Do not hesitate, it is free.
Once you are logged in to your Nintendo Account, you will be directed to the main game page.
You will be able to see the 2 new game modes in the multiplayer game section.
Luckily, you do not have to go through updating the game separately, the update has already been patched into the game on the store itself.
All you need to do now is to play Mario Kart Tour and get the hang of the 2 new modes. The Team Race places you in races with at most 4 teams on the multiplayer servers. The Room Code, on the other hand, is a highly customizable multiplayer mode that gives you the liberty to choose 8 players who will compete against you in the race.
All you need to do is generate a code and share it with the fellow players. They can access the room by feeding in the room code in the text bar and gear up for the race. It's that simple!
If you want to know more about these new game modes, read our Mario Kart Tour's new multiplayer update 2.1.0 news.