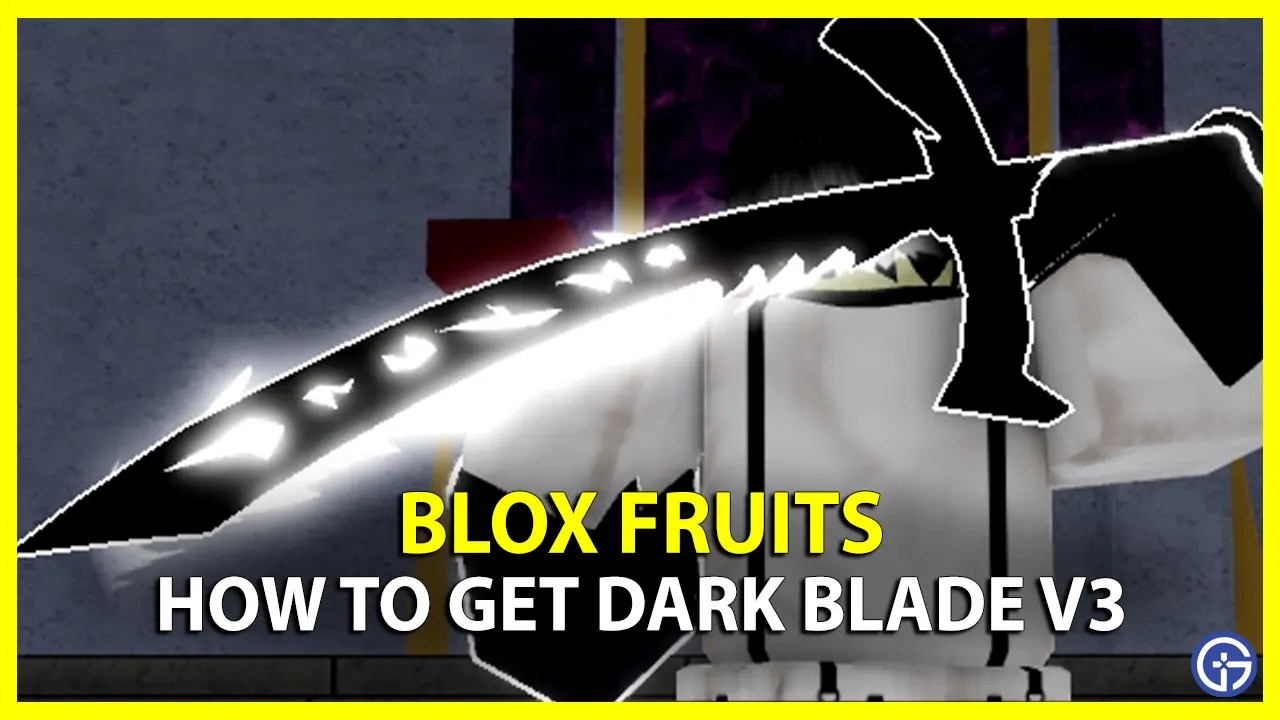 If you want to dominate the server you join in Roblox Blox Fruits, then you must unlock the Dark Blade V3. This is the latest variant of the Dark Blade, also called Slayer Sword due to the title you get once you unlock it. However, it's worth noting that, the V3 does not provide any stats buff and only grants cosmetic changes to the sword. So obtaining this variant will only turn the blade's aura to white and some moves' effects to black & white. But don't worry, you can always wield it to flex your skill in front of your friends.
How to Unlock Dark Blade V3 in Roblox Blox Fruits
Before starting the grind to unlock the Dark Blade V3, there are some requirements you'll have to fulfill in Blox Fruits. First, make sure you have the Dark Blade or its V2 with you, as without it obtaining the V3 version is impossible. After that, go ahead and upgrade every race (Except Ghoul & Cyborg) to its V3 version. And once done, you also need to ensure that no other player has already unlocked the Slayer Sword before you in the current server. That's because only one player on each server has the chance to obtain the Dark Blade V3. If you meet all the conditions, then scroll down for the rest of the procedure.
To unlock Dark Blade V3 in Roblox Blox Fruits, make sure you and one of your friends have the Fist of Darkness. This item can be obtained via chest or by defeating the Sea Beasts.
Next, you go to the Graveyard and ask your friend to go to the Dark Arena.
Once both of you are in your positions, ask your friend in Dark Arena to summon the Darkbeard boss by using Fist of Darkness.
As soon as Darkbeard boss is summoned, you'll see a hidden square button on the side walls of the giant rocks in Graveyard. The button appears beside a door-like structure as shown in the image below.

Source Image: 3SB Games

Now, simply press the button and you'll see a bright light coming out from the rock wall.
And that will turn your Dark Blade to V3 and change its aura to white.
That's all about how to unlock Dark Blade V3 in Roblox Blox Fruits. If you haven't got your hands on the Rainbow Haki, then check out how you can get it. Also, take a look at the Blox Fruits Codes Wiki to get free rewards.