To dominate raids in Escape from Tarkov you must know everything about the map. There are plenty of maps in the game such as — Interchange, Factory, Customs, Woods, Shoreline, The Lab, Reserve, and Hideout.
In this guide, we will discuss Escape from Tarkov Woods Map only. There are three things — Boss Location, Scav Sniper and Extraction Point, which you must know about every Escape From Tarkov map. Our guide on Escape From Tarkov Woods Map will help you learn everything about the map.
We will begin with the important part one the extraction point then we will go step by step with every important location on the Escape from Tarkov Woods map. Here is how you get out of tarkov woods?
Escape From Tarkov Woods Map Guide 2021
Escape From Tarkov: Woods Extraction Point:
There are a total of 16 extraction points in the Escape From Tarkov Woods Map, all are located on the edges of the entire map. No matter you run in North-South, East, or West there will be one extraction point. But following the right direction matters a lot. The first image below is the entire map, just have a look at the various landscape and water bodies.
It is a big place to remember, but here is the list of all Woods Map Extraction point. And with this, I am sharing a detailed image. With over 16 extraction points you can plan your exit based on the nearest possible point.
The North West region of Woods map has four extraction point. They are Rauf Roadblock, Factory Gate, UN Roadblock, and Old Station. All are attached to the roads but are distant away from each other.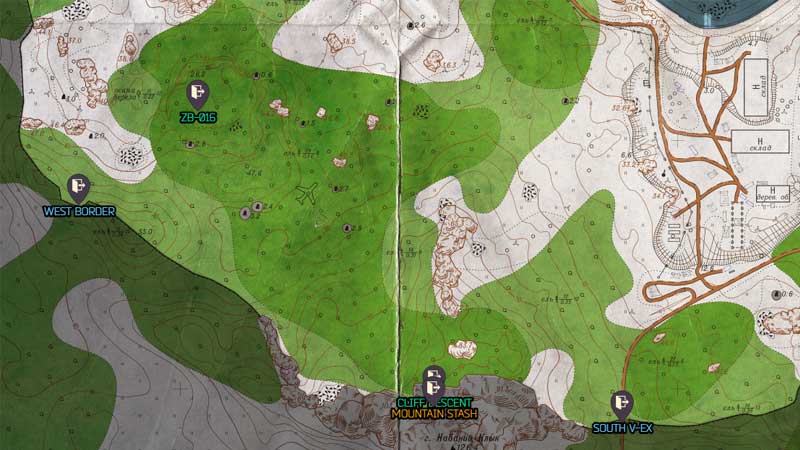 South West of Woods Map has additional four extraction points. They are ZB-016, West Border, Cliff Descent, and South V-Ex. You will need to use the map multiple times to locate the Extraction points as they do not actually have any great landmarks around.
Following the roads, to the East end, you will find East Gate and a further above ZB-014. With two extraction points, the South East and East region of Escape from Tarkov Woods can turn into a tough place to survive.
The Westside of Woods Map is the best zone to be, it has five extraction points. They are The Boat, Dead Mans Place, Outskirts Water, Outskirts, and Scav House. If you are in this zone there is less to worry about the extraction part.
Escape from Tarkov Woods 2021 Map Sniper & Locations:
The sniper is near the Cliff Descent, while the boss in the center area. The location of the boss is not really a remote one. But the problem is after killing him you can either choose to with South V-Ex extraction point or Cliff Descent. Both can have sniper problems. This is random so you have to take caution while moving. The map is massive with vast lands, grasses, and abandoned houses around. You can unlock SVDS 7.62×54 Sniper Rifle in loots, you can find an auto rifle and a lot of other things.
There is one more best way to learn more about the Escape from Tarkov Woods Map, and that is through MapGenie. All the Woods Maps screenshot above is courtesy of Mapgenie.io. So visit the site and there on the left you can see a menu with various options. For example, you want to know the spawn location of Weapon Box or Loose Loot. Click on hide all first and then click on the options to view them on the map.