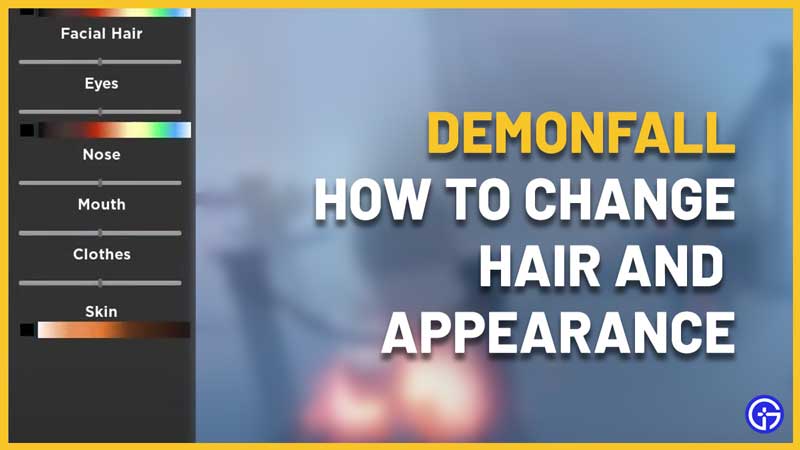 Players who have been searching for ways to change hair and appearance in Demonfall will get their answer in this quick guide. You can easily change your character's overall look with the help of this NPC but you need to visit a specific location and the process costs some Yens too. Keep reading till the end to know the steps.
How to Change Hair in Demon Fall Roblox
In order to change your character's appearance including hair, face and more, you have to visit Okuyia Village with the help of Garry. It will cost you 100 Yens to reach any Village. Once at the location, you need to search for the NPC Peaker. Peaker is the one who can help you change your skin color, clothes etc. So whichever character customization you want to do, you have to interact with this NPC and get it done easily.
When Peaker asks you if you want to change your appearance for 1000 Yen, players have to click on Yes. Then, you will be then teleported to the character customization screen and here you can change hair, facial hair, eyes, nose, mouth, clothes and skin. If you are sure of the changes, go ahead and click on the Finish button at the bottom left of the screen. After that, you will be teleported again and you will see your brand new look.
Also Read | How to Become a Demon in DemonFall
This is all you need to know about how to change your appearance including hair in Demonfall Roblox. While you are here, check out our Best Breathing tier list, how to change family with 3 spins and our list of latest Demon Fall Codes.
If you love to play some other games as well, check out our codes for those too: