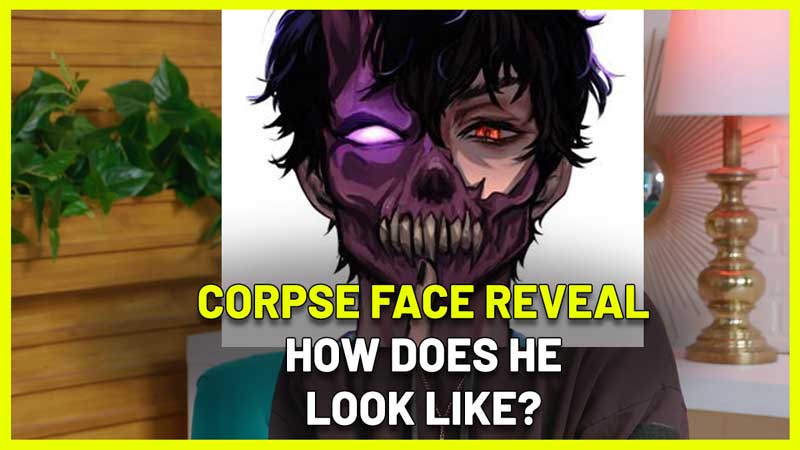 Many fans of this Youtuber and musician are curious to know more about Corpse's face reveal. How does Corpse Husband actually look like? He uses an anime avatar (featuring a mask) which looks apt because his content majorly focuses on narrating scary stories (in his deep voice) and Among Us gameplay. Now that his followers are in the millions, the fact that he's faceless can be quite intriguing to them. Let's take a look at everything that's known about Corpse Husband's true identity.
Corpse Husband Face Reveal Leak & Appearance Mystery
We know that Corpse Husband was born on 8th August 1997 in San Diego, California USA. But he has never revealed his face and if he does so in the future, that Youtube video is going to go viral. That might not happen soon though, because one of the major aspects of his popularity is the mystery attached to his persona. Plus, he is not comfortable with revealing his identity in order to protect his privacy and lead a normal life, which is understandable.
His diehard fans who can't wait to get a glimpse of his face, can take a look at his…hands. Yup. Corpse Husband has posted images of his hands back in 2020 and the hashtag #onlyhands went viral on Twitter with over 35K tweets from fans, 8K+ retweets and a whopping 73K+ likes.
#onlyhands pic.twitter.com/aEj1KgvUSI

— Corpse Husband (@Corpse_Husband) October 6, 2020
Apart from this, there's also speculation that the Tiktok video named "haha" has a picture of Corpse with no full face reveal. But you can see him covering his face with his hand as he's crouching on the ground. It's unclear whether this is actually Corpse Husband, but based on the overall aesthetic of his outfit and the hand pic posted by him, the speculations were inevitable.
The theories about his appearance don't end here. You might also remember a rumor that this is the actual face of Corpse Husband that was "leaked" but this is also unconfirmed. It created a controversy wherein many fans were shocked to see him not looking like how they expected/imagined him to look. Another section of fans defended him and called out the double standards.
Corpse Husband Prefers to be Anonymous
Youtuber Anthony Padilla posted a video called "I spent a day with FACELESS YOUTUBERS" where fans can watch Corpse talk about his anxiety and that hiding his identity added to it. He does have some obsessive fans and keeping his identity a secret was necessary, because many have tried to doxx him too. Now that his fame is growing even more due to his music, there's even lesser chance that fans will be able to see his full face.
You can check out the videos with Anthony Padilla here:
If and when he decides to reveal his face to the public, we will update this article with the latest information.