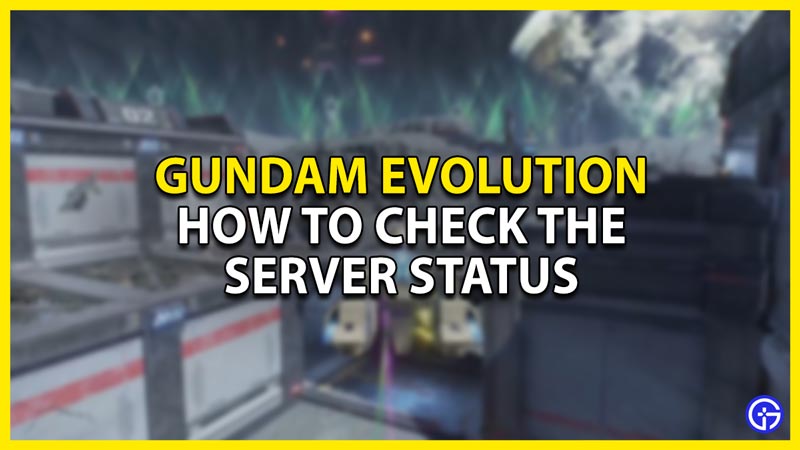 Gundam Evolution is a Hero FPS game developed by Bandai Namco. In this game, you play as one of the several Gundam Mechs and fight against other Mechs and claim victory over them. It is an online multiplayer game and as such is best played with friends. But there are times when the game does not boot up or may face some other connectivity issues. In this guide, I will show you how to Check the Server Status in Gundam Evolution.
How to Check the Server Status in Gundam Evolution
Gundam Evolution is an Online Multiplayer game. As such, it will suffer the same problems as online games whose Servers go down from time to time. Usually, Servers go down due to some error that has occurred or for Maintenance Breaks. They occur on a regular periodic basis for either check-ups or due to a major issue. To check the Server Status of Gundam Evolution servers, you can visit their Official Website for help. Gundam Evolution doesn't have a dedicated Server Status website as of yet. If you are on the PC version, you will have to check the game on Steam. Console players will have to check the Server status on their respective platforms as well as Server location.
If you are still facing Server issues even though the servers are fine, then consider performing the following Steps.
Restart Gundam Evolution.
Clear Cache Files on your Gaming System.
Update Gundam Evolution if there are any available.
Restart your Gaming system.
Check your Internet Connection, and contact your ISP if it is bad.
Disable VPNs & Antiviruses if you are using any.
This was all about how you can check the Server Status in Gundam Evolution. Hopefully, this guide has helped you. You can also check out our other guides from our Website, Gamer Tweak.