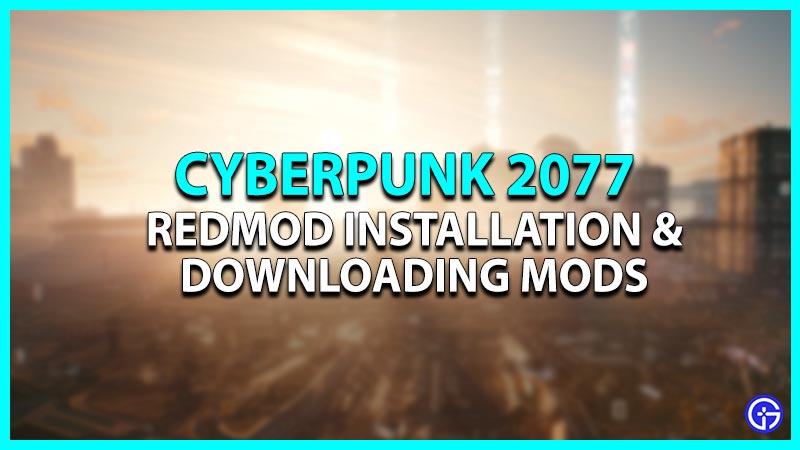 CD Projekt RED introduced a new DLC called REDmod in Cyberpunk that allows the players to install and load Mods. Moreover, it makes it possible to create your own Mod including custom sounds, animations, scripts, etc using the new modding tool. The REDmod can be downloaded for Windows Supported Clients. Installing Mods in Cyberpunk became way easier using this DLC. Check out this guide that features steps to install REDmod and Cyberpunk 2077 Mods on your device.
How To Install REDmod
Here's how to install REDmod on Steam and GOG:
Installing REDmod on Steam
Make sure that you have the Cyberpunk 2077 game downloaded in your Library.
Further, download the REDmod from here to add it like the rest of the DLCs in the game.
Intalling REDmod on GOG
Acquire the REDmod for Cyberpunk 2077 from here.
Thereafter, head over to Cyberpunk in your Library and click on Settings next to the Play button.
Later, click on Manage Installation > Configure and select the DLC tab.
Make sure that you have Cyberpunk 2077 REDmod checked.
Also, under the Features tab, make sure you have checked the Launch Parameter checked. In addition, under the Launch Parameter, make sure that the Default Executable (File 2) is also checked.
Also Read | Best Cyberpunk 2077 Mods
How to Install Mods in Cyberpunk 2077 (REDmods)
Here's how to install mods in Cyberpunk after installing the REDmod DLD:
Head over to Nexus Mods and select the Mods of your choice.
Also, keep a check on compatibility before downloading a Mod.
After that, click on Files Section and select Manual Download.
Go to the downloaded folder and double-click on the Mod file.
Thereafter, select all the files and copy them into the Cyberpunk 2077 game folder.
You can watch this video for Maze Perception for you reference:
That's how to install REDmod and Cyberpunk 2077 Mods on your PC. If you found this article helpful, then make sure to check out our other Cyberpunk guides.