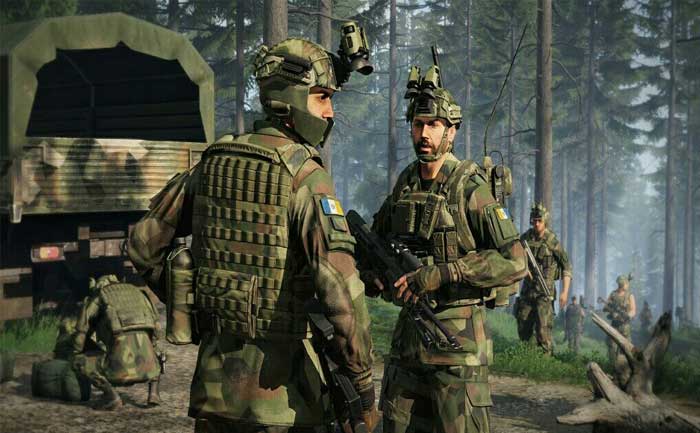 Krunkar.io is emerging as one of the best multiplayer first-person shooter io game and the reason behind it its fast and furious pace and funky graphics. Krunkar.io is a game which gives you the experience of both Call of Duty style first-person shooter and Roblox like the aesthetic.
What makes Krunkar.io is the best is it does not require any installation or download. Yes, Krunkar.io is a web pixelated 3D online multiplayer web game, where you have to battle against your opponents with various weapons. You play Krunkar as the first-person shooter and you can join multiple modes: Be the king of the hill in a free-for-all, or cooperate with teammates to win in a team deathmatch.
The players are allowed to skip so-called Krunker.io aim training and mod the game to their liking. Without any further ado, let's see what's Krunker aimbot, the best Krunker hacks and how to install them.
What is Krunker Aimbot?
Krunker Aimbot is basically a hack or script which has auto-aiming, wallhack, ESP features. When you have Krunkar io Aimbot, you will be able to see other player's location with the help of wallhack. Using a red laser, you will get caught to an opponent and see them in green lines.
If you wish to kill your enemies, you must press right click and then auto-aim will lock them to kill. Additionally, you can observe the opponents' name, distance, health, weapon and ammo numbers with ESP.
It is to be noted that if you make any mistake or use the wrong  Krunker aimbot, you might lead to a permanent ban and ejection from the server once detected. In this article, we have brought to you some of the safest and working Krunker Aimbot that would not get you banned.
Without any further ado, let's take a look at the best Krunker aimbot and Krunker hacks alongside a guide on how to install them.
Best Krunker Aimbot We Are Using Right Now
There are dozens of Krunker hacks or Aimbot available on the internet but we have decided to bring to you a list that gives you all weapons within the game including the crossbow. You can find the download link below and how to install them.
In order to begin, what all you have to do is to remove any existing Krunker aimbot scripts that you have installed and downloaded from the above-mentioned links. Once you are done with this, you will have to fire up your Chrome browser and head over to this URL chrome://extensions
How to Install Krunker Aimbot Scripts via Tampermonkey
What you all have to do is head over to tampermonkey.net using your Chrome browser and click on the download button and then you will see the tampermonkey icon appear at the top right corner just beside the search box.
Now, click on the tampermonkey icon beside the chrome search box and select "Create a new script".  Now find any Krunker aimbot script such as the one in the URL above and copy all of its texts. You will see an editor, simply highlight every single text there and replace them with the one you copied earlier.
Now move to chrome://extensions and disable all the extensions there except tampermonkey. This is necessary in other to prevent game disconnection.
The Features Of Krunker.io Aimbot Hack
No Recoil
ESP
Bhop
Auto Aim
Triggerbot
Quickscoper
Manual Aim Assist
Use Weapon Range
Aim Through Walls
Custom Aim Setting
FPS counter
Fast Keys
1: Change Auto Aim Mode (to use auto-aim, players should disable auto-fire feature)
2: Auto Shop
3: Auto Reload
4: No Recoil
5: Aim Delta
6: Burst Shock
7: Force Scope
8: No Death Delay
9: Super Gun
0: Spin Bot