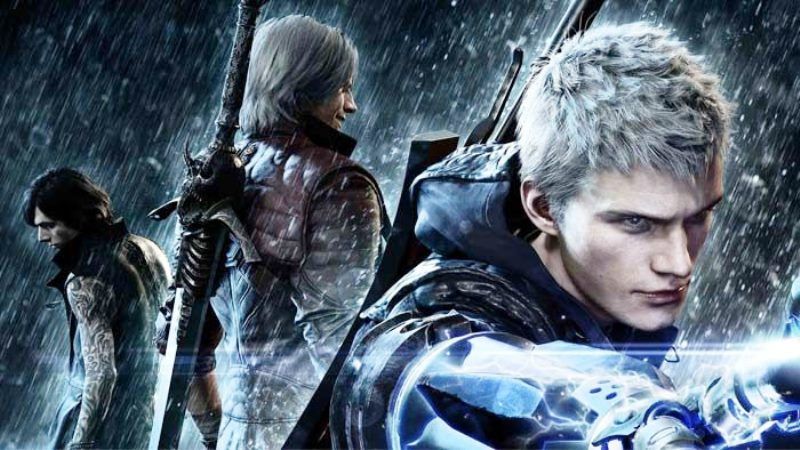 Capcom is living a great era thanks to very successful releases, such as Devil May Cry 5, Monster Hunter World, and various Resident Evil installments. One of its most important creatives, Hideaki Itsuno, could already be working on a new game after the good reception of Devil May Cry 5, his last directed title. There are no details about this project yet, but according to unofficial information, it will be an open-world game.
Through Twitter, the renowned industry insider Dusk Golem shared more details about the projects developed at Capcom. Something that attracted more attention is that he announced that the new game in which Hideaki Itsuno, director of Dragon's Dogma and producer of several installments of Devil May Cry, is working will be an open-world title.
It is important to note that Devil May Cry 5 only debuted last year, which means that development should not be far advanced. In fact, Dusk Golem indicates that we will not hear from him soon, but he assured that he is progressing favorably and that it will be done in the RE Engine.
Itsuno had already let his wish to work on the sequel to Dragon's Dogma show. Taking into account that the first title was well received and that the new project would be open world (Dragon's Dogma is an open-world action RPG), it would not be unreasonable to think that the game could be the long-awaited sequel.
It'll be an open world game running on the RE Engine. Won't see it super soon, but hear progress is going well.

— AestheticGamer aka Dusk Golem (@AestheticGamer1) September 18, 2020
Additionally, answering a question from his followers, Dusk Golem mentioned that Capcom has many projects in development, especially Division 1, because apart from the announced games like Resident Evil Village, Devil May Cry 5: Special Edition, Pragmata, and the new game from Itsuno, there are more unannounced developments.
For this reason, Capcom would have no plans to bring story DLC to the Resident Evil 3 remake. According to Dusk Golem, the developer would take advantage of fan feedback and make modifications to its current projects, such as the Resident Evil 4 remake, which so far exists as a rumor.
Frankly Division 1 has its hands full of quite a few games at the moment, so learning lessons from projects for what's to come is more the strategy at this point. The RE3 Remake feedback will be taken seriously for RE4 Remake for example.

— AestheticGamer aka Dusk Golem (@AestheticGamer1) September 18, 2020
As on other occasions when we talk about unofficial details, we recommend not taking them with due precautions. However, we remind you that Dusk Golem is an informant who has previously shown to have accurate information, especially about Capcom.
In addition, we will soon learn more about Resident Evil Village, the new confirmed installment of the series, as it will be present at Tokyo Game Show 2020.