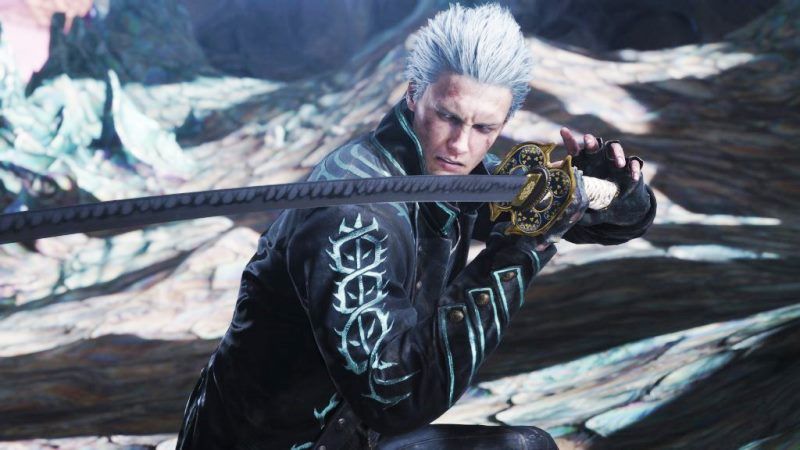 The Devil May Cry 5: Special Edition is soon going to release on the new consoles and it is now known what pre-order bonus early buyers will receive, and also the Virgil DLC date was revealed.
The launch titles of the PS5 and Xbox Series X include the Devil May Cry 5: Special Edition, which is based on the current-gen game released in early 2019, but takes advantage of the new consoles.
As Capcom indicated on the company's official blog, pre-orders are particularly rewarded. Everyone who purchases the game by November 18, 2020, will receive a free pack of 100,000 Red Orbs. In the early stages of the game, in particular, they help you advance enormously as you can unlock various moves or buy equipment.
Virgil counts as a playable character in the Devil May Cry 5: Special Edition equipment. But owners of Devil May Cry 5 on the PS4, Xbox One, and PC platforms should also benefit from it. For them, Virgil is brought into the game via a paid DLC.
As Capcom announced on its own blog, the Virgil DLC for current-gen platforms will be available on December 15, 2020, at a price of $4.99. "To keep you motivated, we'll leave you with a quick reminder that Vergil will be fully playable on Story Missions, The Void, and Bloody Palace."
In the further course of the blog entry, Capcom devotes itself again to the ray-tracing support on the Xbox Series X and Xbox Series S. Ultimately, you can expect frame rates of up to 120 FPS on the new consoles. In addition, there is 4K resolution and, according to the manufacturer, impressive realism thanks to the lifelike reflections, shadows, and lighting effects.