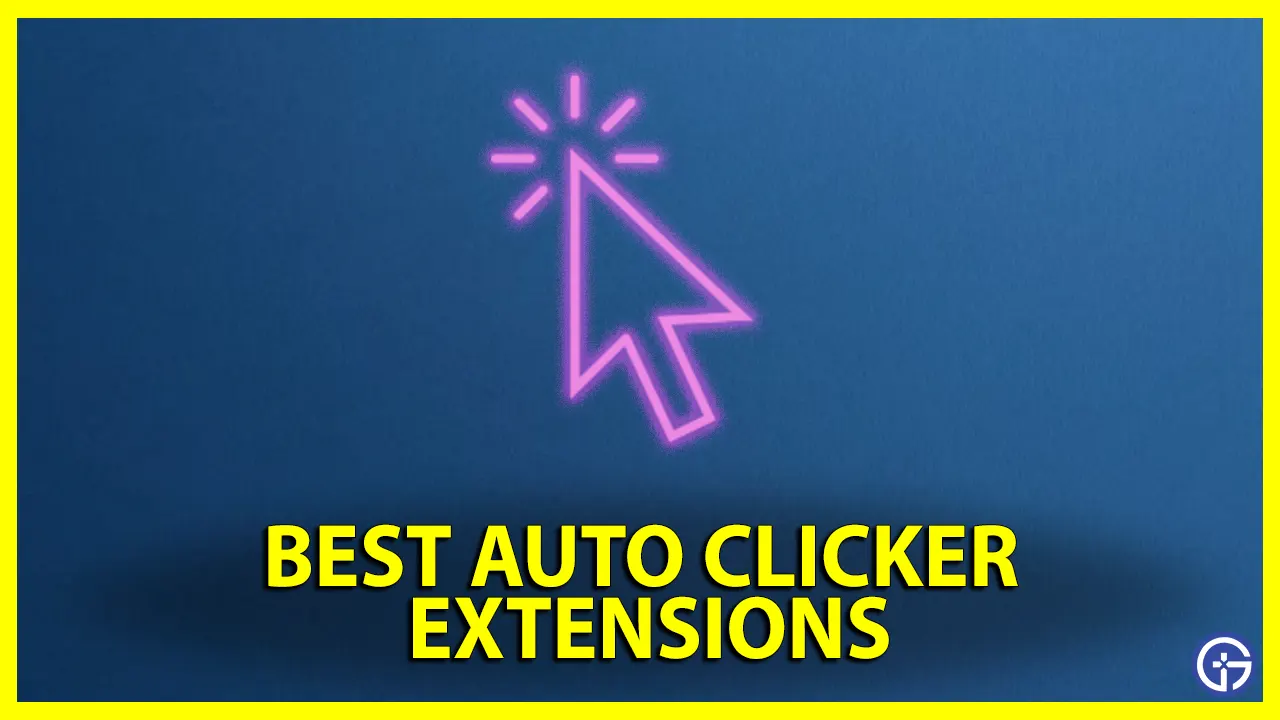 Having the Best and Free Auto Clicker Extensions is a must if you are playing clicking games like Cookie Clicker. Not only this, there are tons of other Clicking Games available to play on the Internet. Besides installing software, players can choose to add Extensions on their respective browsers. Also, Extensions are easy to install and use. Now all you need is a sorted list of the Best Auto Clicker Extensions on which you can rely.
Apart from being used in games, Auto Clickers are also used for other purposes like – obtaining Twitch rewards, clicking Human Verification Captchas, etc. Moreover, there are some Auto Clickers made specifically for Cookie Clickers. And that's why, our list contains an Extension for such uses as well. With that out of the way, check out the Best Auto Clicker Extensions for your Internet Browser below.
Best Auto Clicker Extensions for Chrome, Firefox and More
Here are some of the Best Auto Clicker Extensions that you can use on your Internet Browsers for free.
Auto Clicker by autoclicker.io (Google Chrome)
Auto Clicker – AutoFill by getautoclicker (Google Chrome)
GG Auto Clicker 1..1 by autoclicker.gg (Google Chrome)
Uncanny Cookie Clicker (Google Chrome)
Twitch Channel Points Auto Clicker by Raven (All Browsers)
Automate Click by igorlogius (Mozilla Firefox)
I'm not a robot captcha clicker by prowebmasters (Mozilla Firefox)
Just to let you know that Auto Clickers that work on Chrome are also useable on Chromium Browsers like Brave and Opera. So, for Chromium Browsers and Google Chrome, you can head over to the Chrome Web Store to add the above Auto Clicker Extensions. And for Mozilla Firefox, you can use the Firefox Browser Add-Ons store to get them.
Also Read | Best Auto Clicker For Roblox PC
These were some of the Best Auto Clicker Extensions currently available for you. Be sure to try them out once. We have a dedicated Guide for Cookie Clicker Auto Clicker that you can check out here.