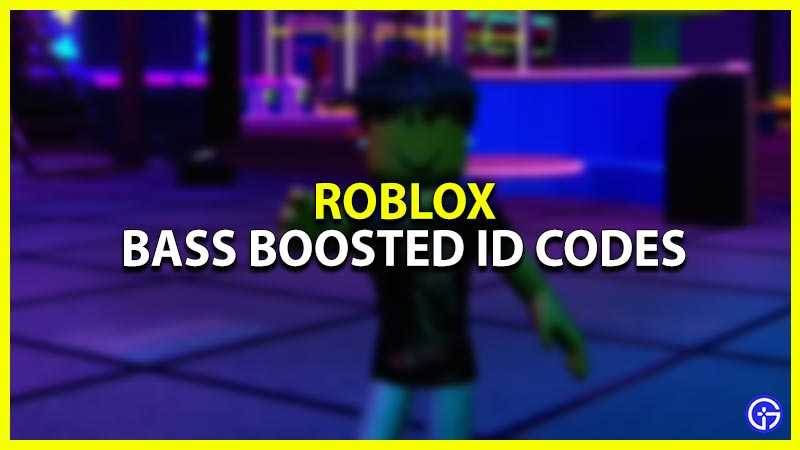 Fan of thumping beats and bass-boosted music? The heavy bass music genre has evolved through time and has become one of the most sought-after genres in the modern world. Often players will play heavy bass music while playing games. You can use the music id codes to experience the thumping beats while playing Roblox. So here is our updated list of popular Bass Boosted Music ID codes that you can use to play the songs while in Roblox.
Bass Boosted Roblox ID Codes (2023)
Here's the list of ID Codes for the most popular bass-boosted songs:
Look at Me  – 1358006396
AMOGUS  – 6940028962
among us, trap remix  – 6490413778
Chug jug with you  – 6549028436
Glue70 – Casin  – 5682081569
Ringnes-Ronny – Karl Johan  – 5801825836
DaBaby – PRACTICE – 5817891507
Bombiha Bo Le  Remix – 5825902957
Herman Flesvig – Haugenstua – 5894447973
Eyedress – Jealous – 6043923299
Jurassic World The Musical – 6088366328
GTA San Andreas Theme – 763372170.
GTA 4 Theme Song – 834886455
XXXTENTACION – I'mSippinTeaInYoHood – 883565879
Tri-Poloski – 2248728032
NBA Young Boy – FREEDDAWG – 6384983458
Savoy – Pump It Up – 6456811127
Wellerman Sea Shanty – 6276394417
Mario Desert Type Beat – 6212401923
How to Use Music ID Codes
To use the codes while playing in Roblox you will require a Boombox. Players can get their hands on a free boombox from Catalog Heaven Game. After which you can head towards the game that supports listening to songs through the Boombox.
Then, follow the below steps to use the ID codes:
Equip the Boombox, this will let you type the codes.
Go through the list of Base Boosted ID Codes.
Enter the one you want to play in the text box.
Press Enter and enjoy the music.
That is everything covered on Bass Boosted Roblox ID Codes. If you are looking for XXXTentacion Roblox ID Codes you can check out the list right here on Gamer Tweak.