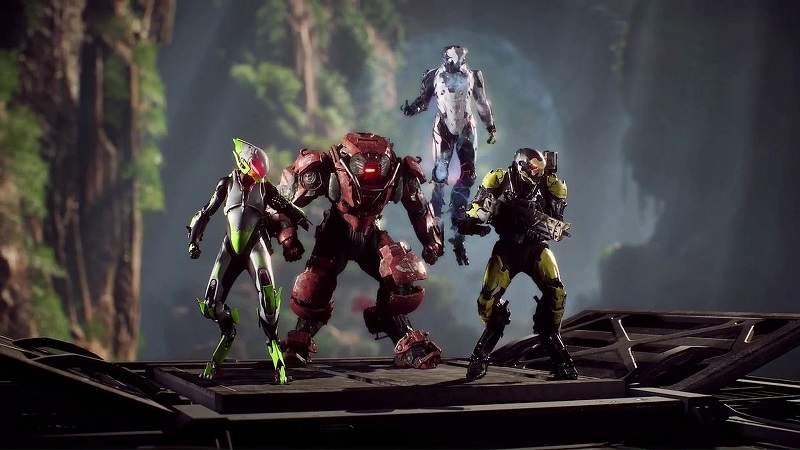 Bioware introduced Anthem long back that raised tons of questions about this Online Multiplayer Action Game. One thing is crystal clear that Anthem allows a group of players in form of a squad to take on a common objective. Like Monster Hunter World or Destiny. Players log-in and wait on a commonplace before they begin their missions. This social hub act as a mode of interaction and offers different activities also. Anthem's Social Hub where players login-in to start their objective is called as Launch Bay.
Upto 16 players can be part of Launch Bay, tweeted by Executive Producer Mark Darrah on twitter, in a reply to a question – How many players can be in Social Hub? VIP Demo is offering access to 4-players currently to test one region in Anthem. This indicates the final release is much bigger then what we are witnessing.
— Mark Darrah (@BioMarkDarrah) January 23, 2019
Mark just tweeted the number, it is unclear yet whether all 16 players can participate in a common objective or they will be joining in squads. Another vital info tweeted by Lead Producer Michael Gamble revealed players will be closely tethered on a common mission. This also gives us a glimpse of the multiplayer mechanism, which is just a beginning.
Right now it's confirmed that up to 16 players can stand in Launch Bay and after that what will be the possible next step. Will it let players to join a squad on their choice or team up to target a common objective. We will keep on revealing tons of fascinating facts on Anthem, keep visiting.
Anthem is releasing on 22 February 2019 for PlayStation 4, Xbox One, and Microsoft Windows.