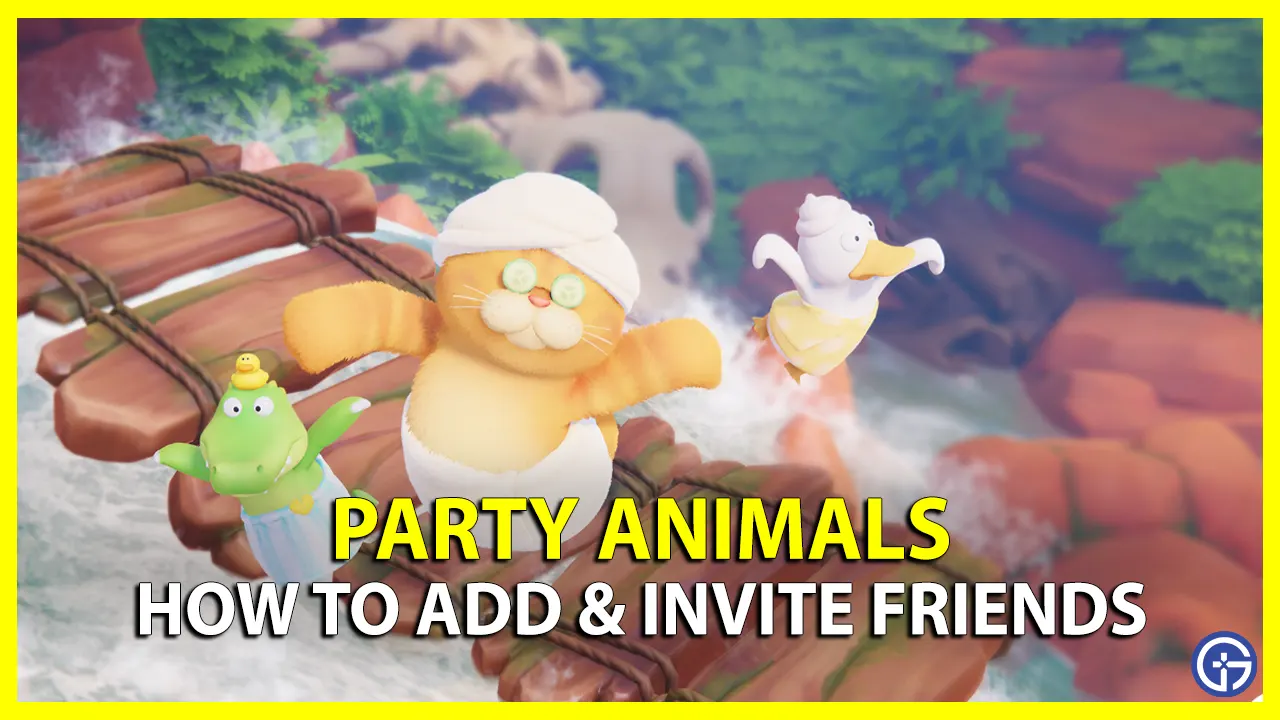 Party Animals is an exciting game since you get to fight your friends as different kind of animals. However, one thing that the game does not explain clearly is how to add & invite your Party Animals friends. If you are missing out on multiplayer with your friends, you are missing out on a lot of exciting gameplay. In this guide, we will help you add and invite your friends so you can play multiplayer with them.
How to Add Friends in Party Animals
To add and play with your Party Animals friends, all you need is their Unique ID number. You can then select the friend icon at the bottom of your screen and then head to Add Friends. Now simply use your friend's ID and then send them a friend request. You can now find them in your friend's list and invite them for a game anytime.
How to Invite Party Animals Friends to a Lobby
If you are in a game and are looking to invite friends to your lobby, simply head to Lobby Info from the game menu (Press Esc). Now, a window will pop up where you will be able to see the list of your friends available to join the game. Simply select the Invite option near their name and all you have to do is wait for them to accept. Additionally, you can also add players from the lobby to your friends list by selecting the player and then pressing the Add Friend option.
Does Party Animals Have Crossplay?
Yes, Party Animals does have crossplay so if you and your friends are on different platforms, don't worry since you will get to play multiplayer together. However, there is no cross platform progression for players.
That's all we have on multiplayer in Party Animals and how to add and invite friends. If you found this guide useful, you might want to check out Party Animals Codes while you are here at Gamer Tweak.